An informational seminar on the natural approaches to hormone balancing & stress management.

Topics will also include:
🌿The relationship between thyroid, estrogen, testosterone, and adrenals
🌿 Natural bioidentical hormones and personalized supplements
🌿Personalized management of bio-identical hormones, supplements, and nutrients
🌿 The role of CBD's in health management
If you are looking to learn how to avoid the negative effects of stress and anxiety on our health, you don't want to miss out on this informative seminar with Dr. Peters. Just in time to relax for the upcoming holidays!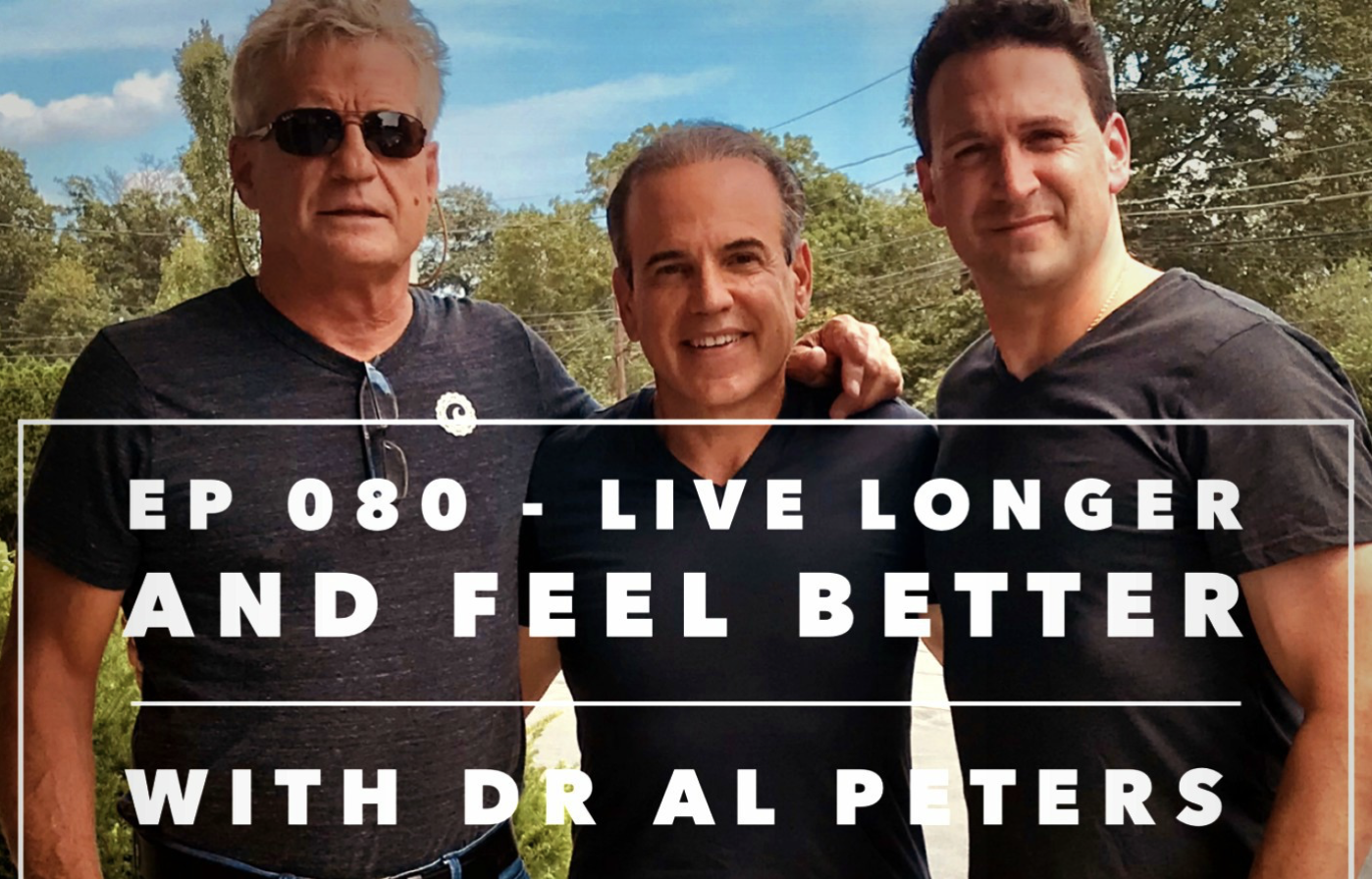 Live Longer & Feel Better with Dr Al Peters
Dr. Peters joins Tim and Steve to share some of the longevity secrets that cultures in the blue zones of the world all have in common.

PART ONE
PART TWO & THREE

If you are in the area, join us for a fun and an informational evening event at "Microjuvenate" for both Men and Women!
Beauty Starts from Within..
Come out and meet Dr. Peters at his informational seminar on Thursday February 21st, 2019 at 5:30pm at the Meade Educational Center located on the 3rd floor of the Integrated Health Campus, 250 Cetronia Road, Suite 301, Allentown PA 18104.

The Beauty from Within Seminar will include discussions on; Menopause, Andropause, Hormone Balancing and the use of Bio-identical hormones. Dr. Peters will also go over diet, exercise and nutritional supplements. As well as topics on the use of collagen for skin, hair and joints and the benefits of CBD oils.

Limited Seating - please call to RSVP: 610.437.2378 / info@asasurgery.com
2018 Steel Fitness Wellness Series
Starflower Organic Spathecary - Dr. Peters speaks about hormones, menopause, diet, nutrition, and exercise.
We'd love for you to join us!
On Tuesday at 7pm, January 23rd, 2018 at Starflower Organic Spathecary, our special guest Dr. Al Peters will be speaking about hormones, menopause, and herbs that can help balance them along with diet, nutrition, and exercise.

Free event, RSVP required.
star@starflower.com | 941-924-3104
415 S. Pineapple Ave., Sarasota FL 34236
About the Speaker
Dr. Peters has spent that last 25 years as a board certified reproductive endocrinologist helping couples reach their dreams of having a family. During that time, he also helped many women of all ages through various aspects of hormonal disorders including polycystic ovary syndrome and menopause.
Dr. Peters has always believed that individuals, no matter what age, should feel their best. This becomes especially important as we age. To this end, Dr. Peters has recently pursued additional training in anti-aging, metabolic and nutritional medicine. He has now expanded his interest to both men and women in achieving and maintaining wellness throughout all life stages. Through an individualized blend of traditional and functional medicine, including symptom based testing, hormonal balancing, diet, nutritional supplements and exercise, he will help you achieve a healthier and happier you.